Sections
Left Column
Image
Image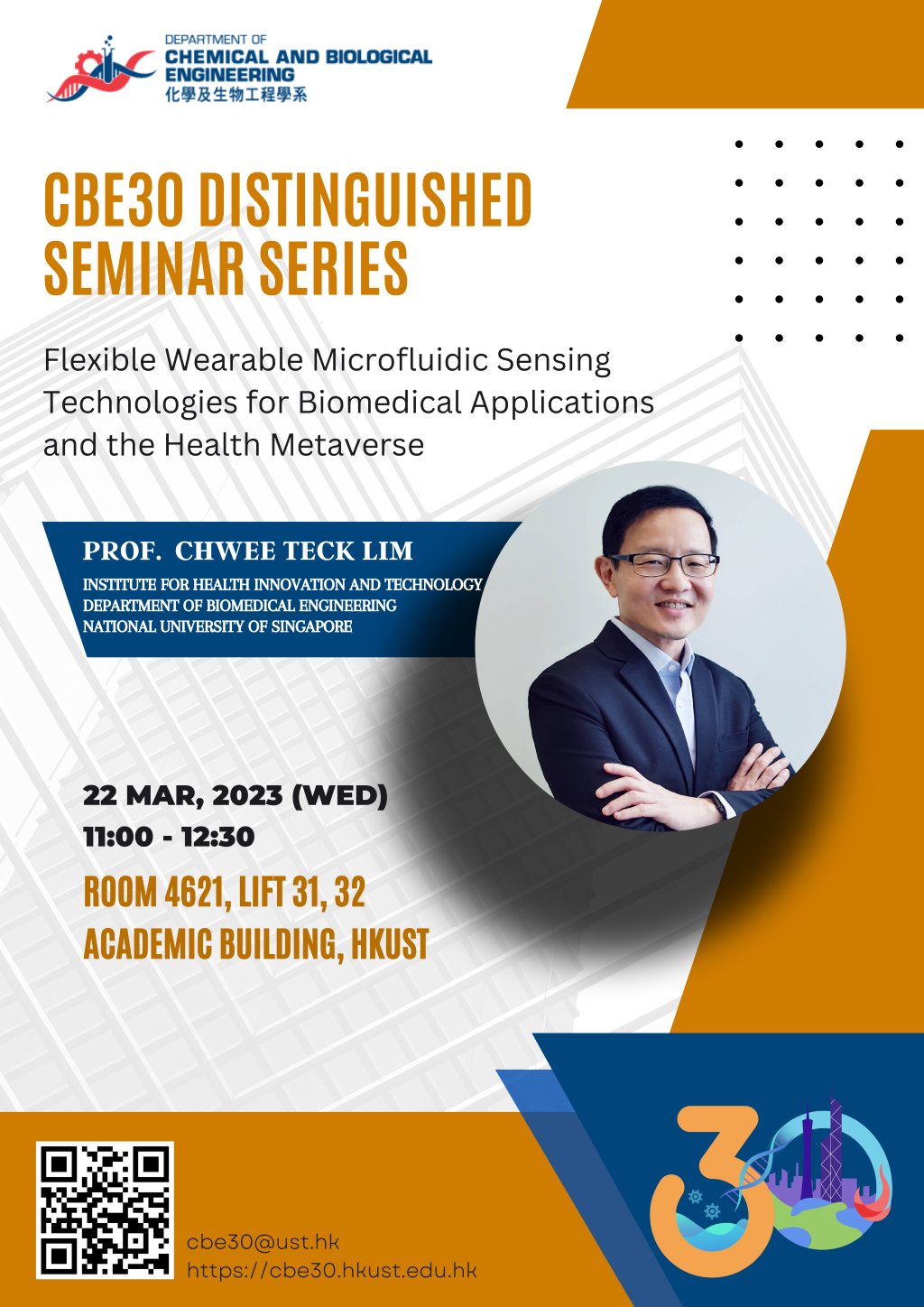 Right Column
Text Area
CBE30 Distinguished Seminar Series
  22 Mar 2023 11:00am - 12:30pm
  Room 4621 Lift 31/32 Academic Building, HKUST (Direction)
Flexible Wearable Microfluidic Sensing Technologies for Biomedical Applications and the Health Metaverse 
Abstract
The future of healthcare wearables lies in continuous sensing and monitoring in an unobtrusive manner. Tactile sensing is especially important to capture mechanotransduced signals arising from the body, or as a result of interactions with the external environment. However, conventional sensors are rigid, stiff and obtrusive. Therefore, it is important to confer flexibility and stretchability to our biomedical sensors, while maintaining its sensitivity and robustness. Here, we develop novel liquid metal-based microfluidic and microtubular sensors that possess high flexibility, durability, and sensitivity. The sensors comprise a soft elastomer-based microfluidic template encapsulating a conductive liquid metal which serves as the active sensing element of the device. This sensor is capable of distinguishing and quantifying the various vital signals as well as bodily movements it is subjected to. We demonstrated healthcare applications of our sensors in rehabilitation, artificial sensing, disease tracking such as that for diabetic patients and virtual reality training in the health metaverse. Overall, our work highlights the potential of the liquid-based microfluidic sensing platforms in a wide range of healthcare applications and further facilitates the exploration and realization of functional liquid-state device technology.
For more information: https://calendar.hkust.edu.hk/events/cbe30-distinguished-seminar-series-flexible-wearable-microfluidic-sensing-technologies
Left Column
Image
Image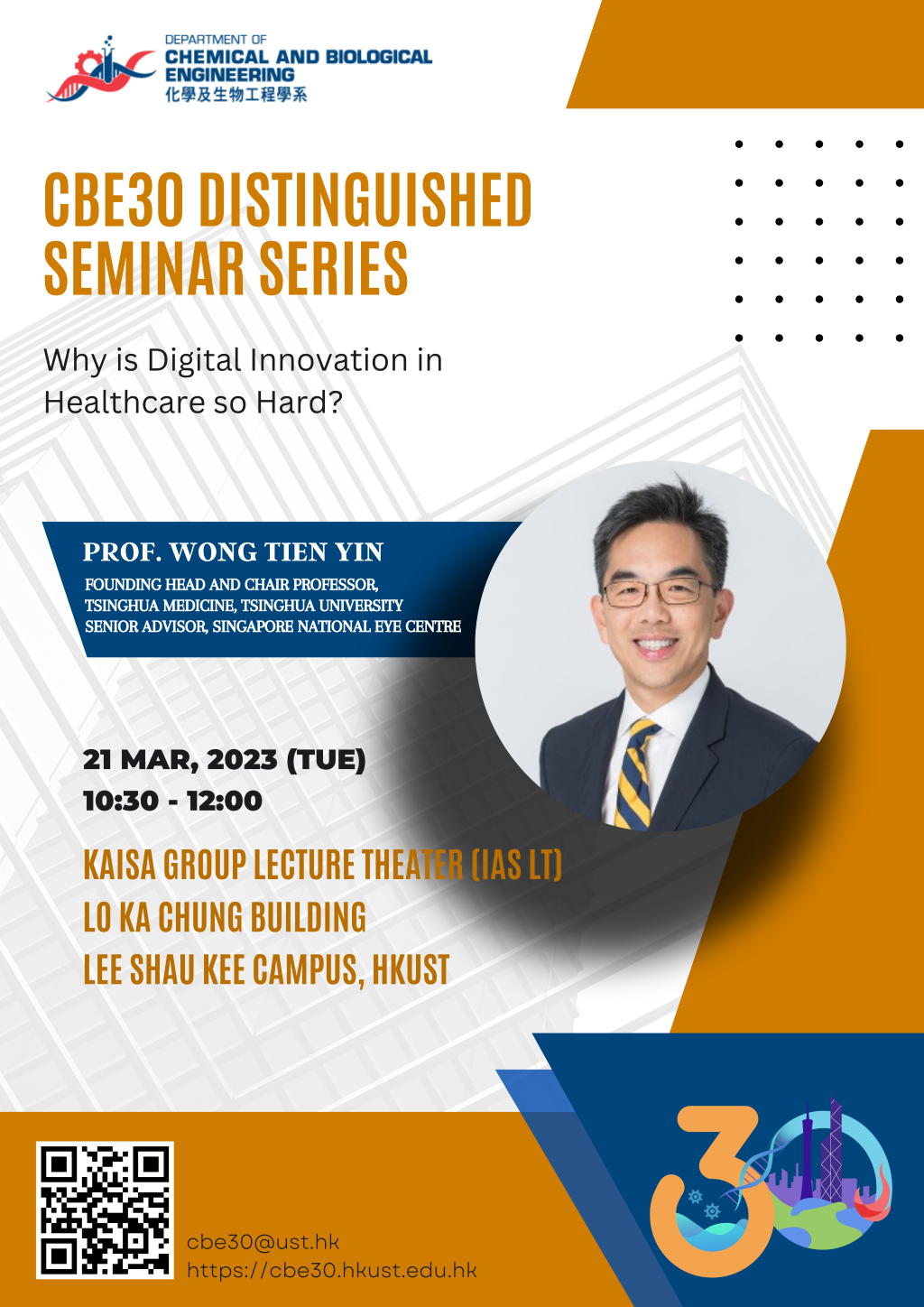 Right Column
Text Area
CBE30 Distinguished Seminar Series
  21 Mar 2023 10:30am - 12:00pm
  Kaisa Group Lecture Theater (IAS LT), Lo Ka Chung Building, Lee Shau Kee Campus, HKUST (Direction)
Why is Digital Innovation in Healthcare so Hard?
Abstract
Digital technology, such as artificial intelligence (AI), telemedicine, the internet of things (IoT), big data analytics and 5G networks, has vast potential to impact on healthcare. However, the pace of adoption of digital technology has been slow in healthcare settings. This is related to a complex interaction of technical and non-technical factors. For example, many AI and digital technology have been narrowly tested in highly experimental "lab settings" and not validated in "real-world" clinical settings and in local patient populations and context, making physicians and policy makers hesitant to embrace these technologies safely. Non-technical factors (e.g. patients' and physicians' acceptance, support from professional bodies, data security and medico-legal risks, government funding and reimbursement) also impede the adoption and scaling of digital technology in healthcare. In this talk, the speaker will share concepts of AI, telemedicine and other digital technology. It will cover case studies and lessons learnt in digital innovation in ophthalmology, covering digital "virtual (without doctors)" clinic where non physician technicians evaluate patients and doctors have video-consultations, implementation of a home-monitoring app to monitor stable patients at home, and a national AI-telemedicine "hybrid" screening program in diabetic retinopathy. Understanding issues and challenges are critical for academic institutions, healthcare policy makers, hospital leaders, clinicians, scientists, engineers and industry to design and implement digital innovation in healthcare settings.
For more information: https://ias.hkust.edu.hk/events/why-is-digital-innovation-in-healthcare-so-hard
Text Area
Warm Wishes from the CBE Community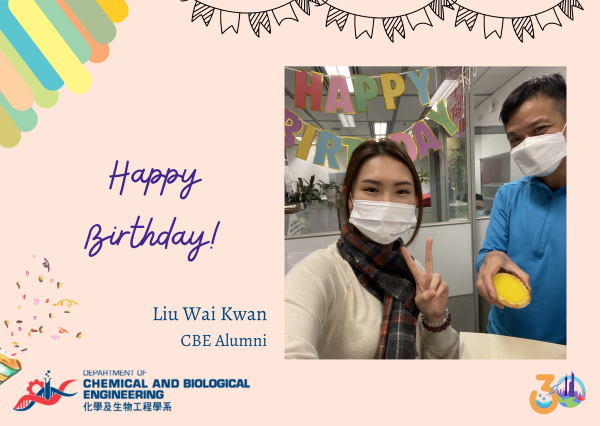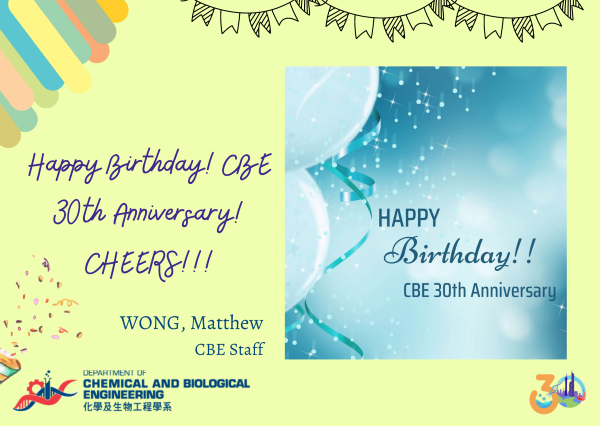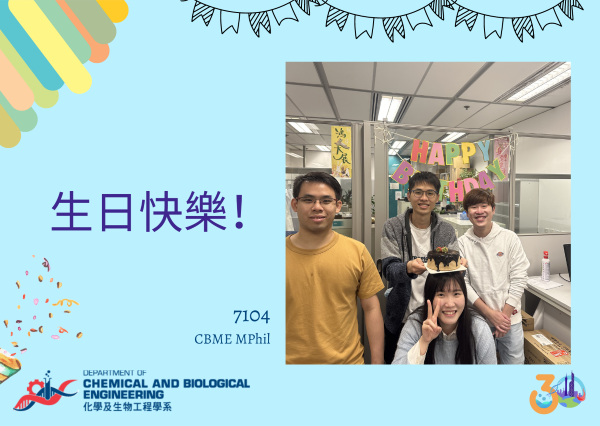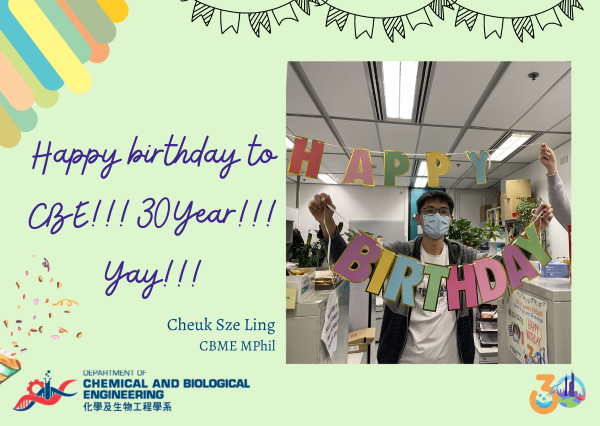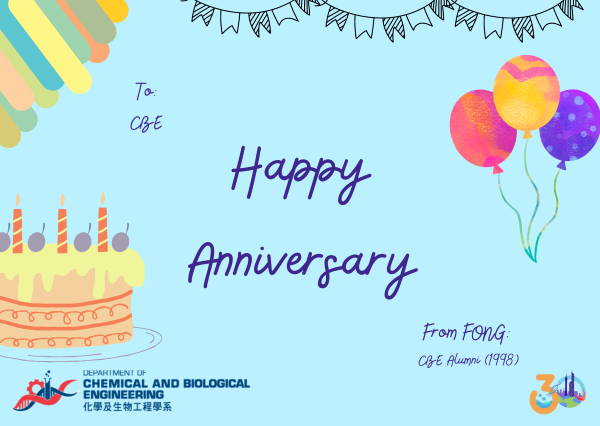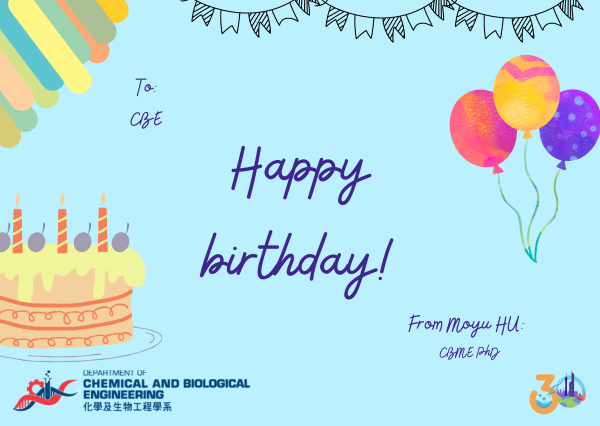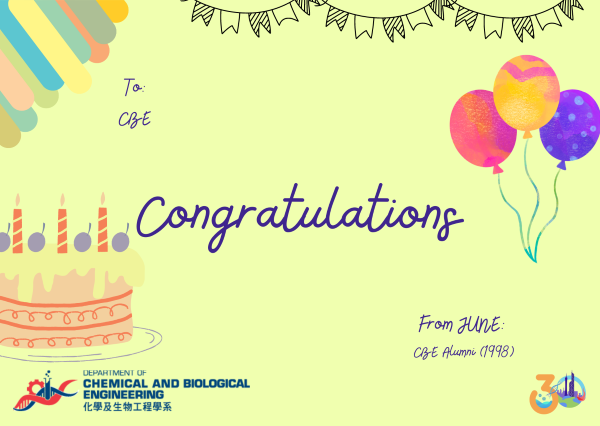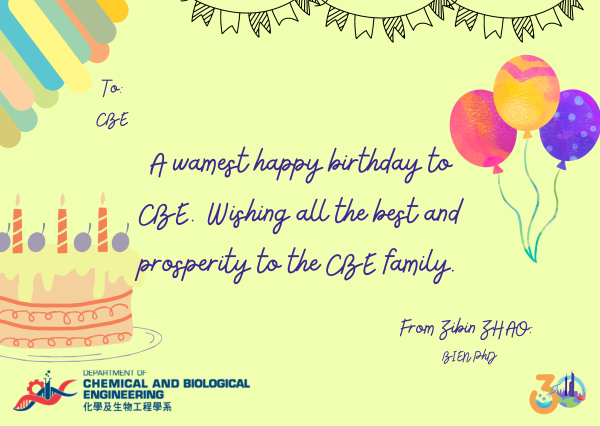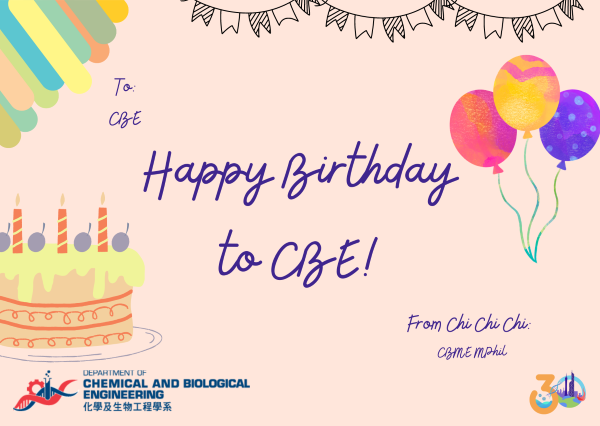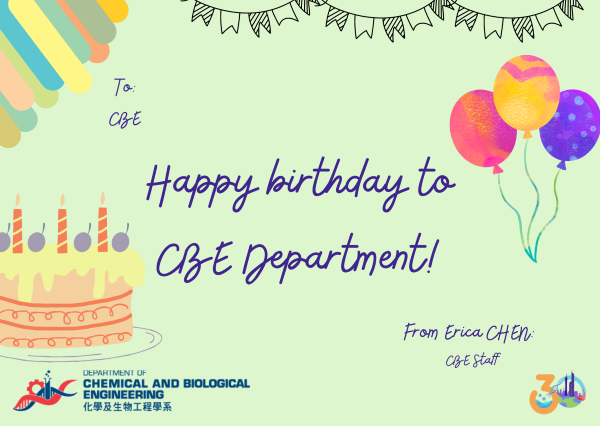 Left Column
Image
Image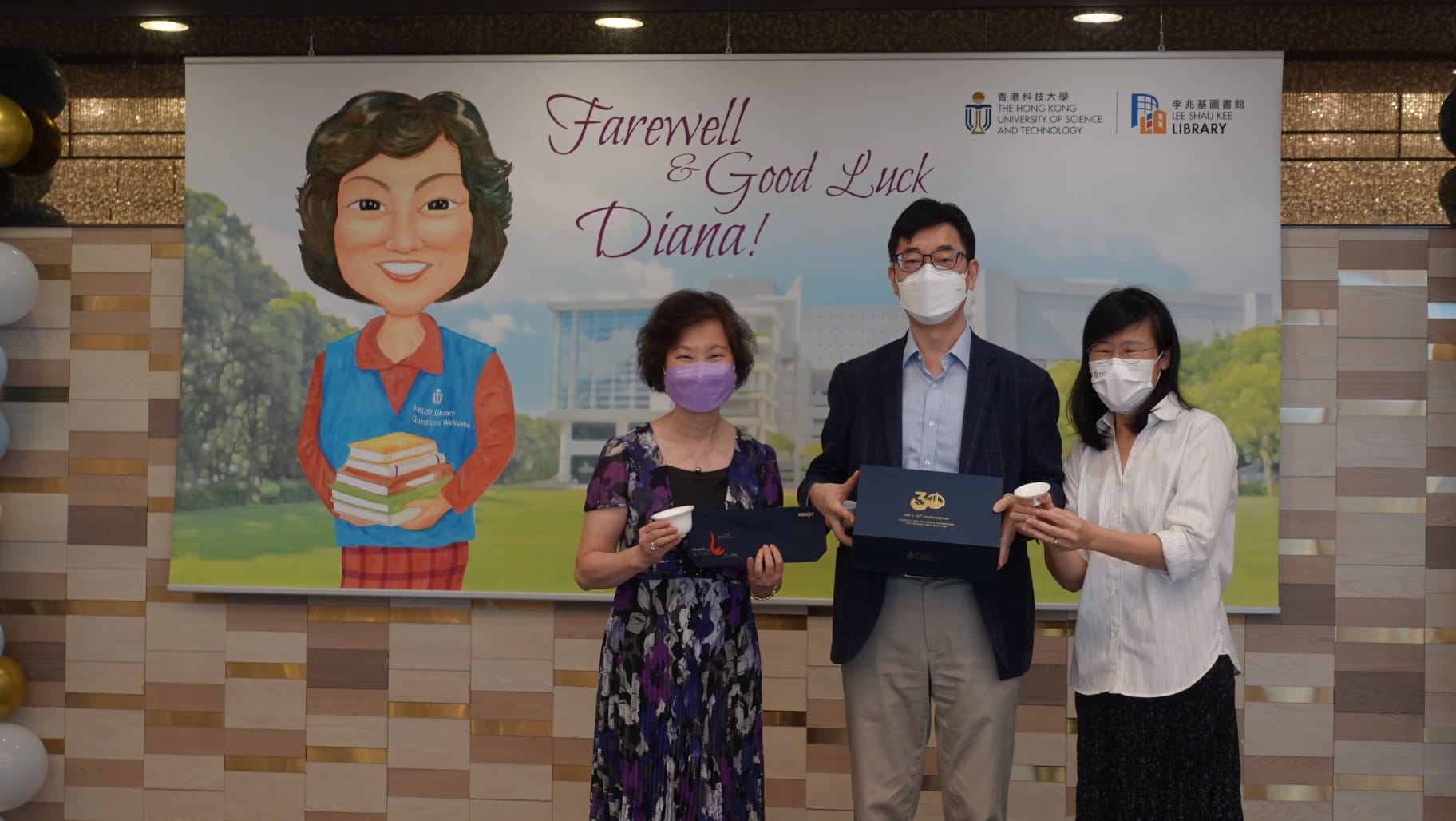 Right Column
Text Area
The First Souvenir for CBE's 30th Anniversary Celebration
2022-09-30
Text Area
The first souvenir for celebrating CBE's 30th anniversary (CBE'30) went to HKUST's Library Director, Diana Chan, who will retire from HKUST today after 26 years of devoted service.